Ranches and Farms
The Sierra Nevada foothills cattle ranches, fruit and vegetable farms and other animals including turkeys, sheep, horses, and even llamas. Christmas tree farms are listed below but wineries are listed here.  Escape the city life and enjoy a friendly wholesome working-ranch experience!
Below are several of the larger farms and ranches that attract many visitors.
Cover's Apple Ranch
19211 Cherokee Rd
Tuolumne, CA 95379
Little children love this working farm! There is a steam train created to look like a yard engine used by the Hetch Hetchy power company years ago in Groveland. It even goes through some tunnels. Weather permitting, on Saturdays and holidays, get your ticket and hop aboard.
In the barn you will find a variety of farm animals including sheep, goats, chickens, cows and even peacocks. The geese and ducks claim the windmill pond and enjoy a bite of corn from the quarter operated dispensers. With delicious food including their famous "mile-high apple pie" it is a great place to visit. Visit their web site for hours.
Hurst Ranch
17415 Highway 108
Jamestown, CA 95327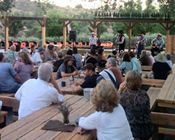 Hurst ranch is a working ranch that also provides a venue for events or weddings. They feature BBQ's during the summer with live music and mini- train rides.
Website: http://hurstchuckwagon.com
Llamas of Circle Home
15301 Tuolumne Road
Sonora, CA 95370
209-532-5411
Over 50 llamas that are sold, provide packing experiences, and Llama fiber and woven products. Llama training and educate the public about Llamas, call for availability. Open all year.
Bel Giardino
A location for events, a place to be educated and inspired by the example of natural landscaping. Workshops and tours promoting sustainable practices.
Website: http://belgiardino-sustainableliving.com/
Big Creek Meadow Ranch
The Ranch is available for events, gatherings, retreats, and weddings. It was originally a popular stop in the 1800's for stages and horsedrawn freight wagons with a hotel that
served guests on their way to Yosemite. The ranch raises cows and sheep and rents out rooms.
website: http://www.bigcreekmeadowranch.com/
Blue Oak Farm
8700 Fraguero Road
Sonora CA 95370
209-743-1231
The farm grows heirloom fruits and vegetables, poultry and meat. Products are available at local restaurants, farmers markets, and through  Community Supported Agriculture (CSA). Apprenticeship and work trade opportunities are available year around.
website: http://www.blueoakfarmsonora.com/
Bramble Hill Farm
12161 Cattle Drive Trail
Columbia, CA 95310
209-532-5629
Many varieties of Christmas trees, open starting Friday after Thanksgiving, 10AM to dark, until sold out. Closed Tuesdays and Wednesdays. Two miles Northeast of Columbia, just off of Italian Bar Road. Goats and produce can also be purchased.
Brooklyn Heights West Orchards
11301 Damin Road
Columbia, CA 95310
209-613-7530
A non-profit grower who contributes to the community by feeding the homeless and the elderly. Five varieties of figs; apples, asian pears; three varieties of plums; peaches, pluots, limes, meyer lemons, mandarin oranges, chestnuts and olives. Open August, September, October, daily except Saturdays.
Dambacher Family Farms
19740 Peaceful Oak Road
Sonora, CA 95370
(209) 559-3949
Is in the process of creating a 3-4 acre plot to allow demonstration of various sustainable farming techniques. They grow vegetables, fruits and flowers providing local residents with produce farmed without pesticides or GMO involved.
Gee Family Farm
20357 Lyons Bald Mountain Rd
Sonora, CA 95370
209-532-4919
Many fruit trees including fig, pear, apricot, peach, pomegranate, persimmon, and plum Trees. Available for weddings and events.
ReHorse Rescue Ranch
209-337-5886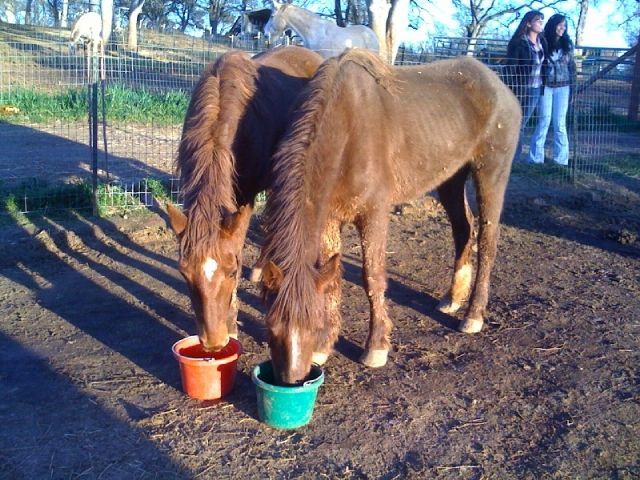 Their mission is "To provide a temporary and/or permanent, safe, loving and healthy environment for abandoned, neglected and abused equines" Once Rescued, they Restore (with veterinary care and nutrition), next Rebuild (with love and training), then finally Rehome (to approved forever homes). Hence the name ReHorse Rescue Ranch.
Website: http://www.rehorserescue.org/
Twain Harte Tree Farm (sold out for 2018)
209-586-7666
Offers Christmas trees and an outdoor venue for special events.
Rosemary's Roses
12600 Yankee Hill Road
Columbia, CA 95310
209-536-9415
Open for public tours during late May through mid October. Over 1300 roses of all types grow in the garden, identified by name, type, date of introduction and color. Open from 10 A.M. to 4 P.M. $5 per person for touring the garden. The Rose Nursery, featuring hard to find roses grown in containers, is open year-round. Rosemary, a Master Rosarian and Horticulture Judge, is happy to answer questions, and will propagate rose varieties older than 20 years, upon request.
Other smaller farms are listed at https://farmsoftuolumnecounty.org Smaller farms that sell everything from honey to olives and offer bed and breakfast rooms.
If you want to stay in the Mother Lode take a look our list of places to stay.
Planning a wedding, conference or other event? Take a look our list of places to host your event.
Tell us about your experience at this place! Contact Us