Child Sex Felon Charged With Repeat Offense Given $100,000 Bail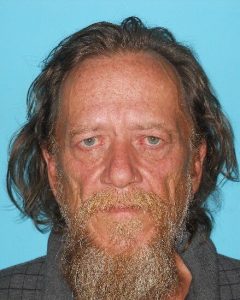 Donald Ray Smith Booking Photo

View Photo
Sonora, CA – A Megan's Law sex offender registrant is back in jail facing child sex crime charges similar to those he was convicted of in 1995.
Tuolumne County Sheriff's spokesperson Sgt. Andrea Benson shares details surrounding the July 19 arrest of 61-year-old Donald Ray Smith of La Grange for lewd or lascivious acts with a child under the age of 14.
On that day, she reports that the sheriff's office received information from the Angels Camp Police Department regarding a child sex crime. "A juvenile identified…Donald Ray Smith as a person who exposed himself and committed a sex act in front of three children, and a photo of the act was found that supported the juveniles' statement," she recounts.
"Sheriff's deputies and detectives conducted an investigation of Smith who…was out of compliance with his mandated sex registration reporting guidelines," she continues, adding that he was arrested at a home in La Grange and booked into the Tuolumne County Jail with a $100,000 bond.
Smith is listed in the sex offender registry as a Jamestown transient with a felony 1995 conviction and incarceration in 1995 for lewd or lascivious acts with a child under 14 and in 2013 received a score of 2, meaning he was considered an average risk to re-offend.
In June of 2011, Smith faced felony animal cruelty charges as the owner of two horses, Gideon and Gabriel, which were seized by Animal Control officials the previous fall. One of the equines collapsed near the intersection of Highway 108 and 5th Avenue and had to be rescued. A short time later, the other was located and was treated for malnutrition.
The sheriff's office asks anyone with additional information about the current case against Smith and other potential victims to contact them 209 533-5815.