New Online Process For Calaveras Gun Owners Seeking Concealed Carry Permits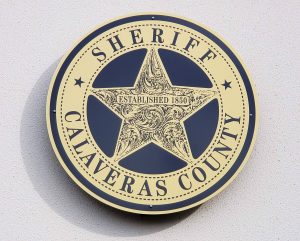 Calaveras County Sheriff Department building logo

View Photo
San Andreas, CA – Another "fill out the papers" process has gone the way of the dodo. To receive a concealed carry weapons (CCW) permit, Mother Lode gun owners must use an online application.
As of July 1, the Calaveras County Sheriff's Office transitioned from taking residents' hard copy application forms to referring them to an online link from the sheriff's website that connects with the Permitium database.
Through a streamlined process, applicants can apply for both initial and renewal applications as well as pay all fees via debit or credit card. The portal can also be used to submit requests for permit modifications such as weapon(s) changes, name changes and change of address updates.
To access the link, Calaveras County residents should click the "CCW" tab on the Sheriff's Office website. A link in boldface type to the new secure online application system will appear that allows applicants to click in to create an account and begin the background process. To access the actual interface, click here.
Residents will subsequently receive notification by email, text message or automated phone call with information/instructions regarding the status of their application. They will also receive text message or email reminders when their permits come up for renewal.
As reported here, the Tuolumne County Sheriff's Office began using Permitium as its online CCW application processing system last July.