California's Gas Tax To Increase July 1st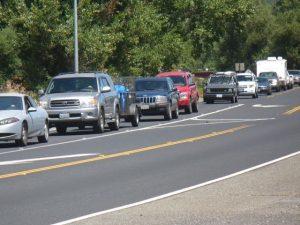 Highway 108 Traffic

View Photo
Sacramento, CA — The price to fill up the gas tank in California will increase by another 5.6-cents per gallon at the beginning of next month.
It is part of Senate Bill 1, which was approved in 2017, which increases fuel and vehicle licensing fees. It will bring California's gas tax from 41.7-cents to 47.3 cents. During the past legislative session, the Assembly Republican caucus reports that there was a proposal to delay the tax increase, however, it failed to gain support from Democratic leaders.
The money from the higher gas tax is earmarked to help with road maintenance and infrastructure needs. The increase will take effect right before the busy Independence Day holiday weekend.