Fight Led To Abuse And Kidnapping Arrest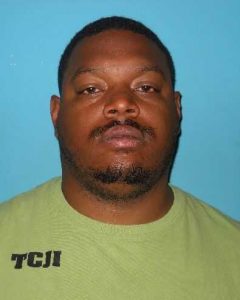 Danaun Davis

View Photos
Sonora, CA — A Sonora man, whose daughter died earlier this year after a highly publicized case in Las Vegas involving an NFL football player, has been arrested for abuse and kidnapping on a $100,000 bond.
A concerned neighbor's call regarding a possible fight sent Tuolumne County Sheriff's Deputies recently to home on Campo Seco Road in Sonora. As they approached the house, a man and woman could be heard yelling inside. During questioning, the victim told deputies that during the argument, while she was inside a vehicle outside the home, 26-year-old Danaun Davis, suddenly pulled her out of the car and into the house.
Once inside, she claims he threw her into a door and onto the ground before dragging her into the kitchen and throwing water on her.  As she tried to escape out of window, Davis allegedly grabbed her again and prevented her from leaving. Visible injuries could be seen on the victim, according to sheriff's officials.
Davis was taken into custody for spousal abuse, kidnapping, false imprisonment with violence and a warrant for theft.
As reported here ,in April a vigil was held in Sonora for Davis' 5 year-old daughter La'Rayah, who died while in the care of her mother, 25 year-old Amy Taylor, and the mom's boyfriend, former running back 28-year-old Cierre Wood. Both have been charged with her murder.