Tourism Office Debuts Welcoming New Name: 'Visit Tuolumne County'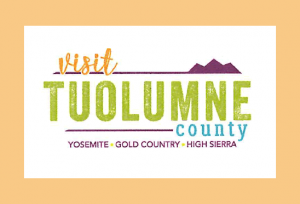 Visit Tuolumne County image

View Photos
Sonora, CA — Local tourism officials have done a subliminal bit of rebranding to beckon more folks to a certain Mother Lode county and popular Yosemite National Park gateway.
Along with a recently adopted slogan dubbing the Tuolumne County "your 4-season vacation destination in California's Gold Country, High Sierra, and Yosemite," the private nonprofit corporate office formerly known as Tuolumne County Visitors Bureau is now calling itself Visit Tuolumne County.
"Bureaus often represent convention centers and stuff like that," Visit Tuolumne County spokesperson Katie Kirkland explains. "The name change is a trend that goes along with state trends like 'Visit California', the name of the state's tourism office — and also worldwide trends. It is also a call to action. Every time we say 'Visit Tuolumne County' it's inviting people here."
The new name coincides with National Travel and Tourism Week and California Tourism week, which Kirkland says just wrapped up. "We had a huge Gold Rush FAM [Tour] here with media from all over the world visiting…influencers, which had a reach of over 3.5 million [followers]," she shares gleefully.
The tour highlighted Tuolumne County Gold Country with activities such as kayaking and paddle boarding, hiking, a cooking demonstration, wine and cider tasting, historical town tours of downtown Sonora, Columbia State Historic Park, and Railtown 1897 State Historic Park along with other stops at local dining and lodging spots.
Tuolumne Tourism Growth Highest Of Rural Counties
Last Wednesday, Kirkland's office also hosted nearly 90 county residents, business owners, and dignitaries at its Tourism Showcase and Annual Dinner. That evening, Visit Tuolumne County founding board member and proprietor of the 1859 Historic National Hotel and Restaurant for 45 years, Stephen Willey received special recognition. One of the event speakers, Lynn Carpenter, who is the vice president of marketing for Visit California, shared that Tuolumne County saw the highest growth of tourism numbers out of all rural counties in California.
Last week, as we reported here, tourism and visitor spending figures released by Visit California for Tuolumne County last year was $264 million, an increase of five percent from the previous year.
Promoting outdoor adventure, wineries, excellent dining and shopping by traditional means and through social media channels, the official Visit Tuolumne County Instagram feed is using the hashtags #Yosemite, #GoldCountry and #HighSierra, asking tourist and local users to tag and use #MyTuolumneCounty in their posts for a chance have their stories featured.
Kirkland encourages residents to do more local visiting. "Event-wise, this weekend alone we have the Old West Fest in downtown Sonora, Columbia Diggin's, and Twain Harte a la Carte," she notes.
She also encourages folks to take advantage of the free Tuolumne Adventure Trolley service that runs every Saturday now through September around Jamestown, Columbia and downtown Sonora. Among the trolley stops are The Junction Shopping Center, in front of the Visit Tuolumne County offices in downtown Sonora (193 S. Washington Street); also in the downtown areas of Jamestown and Columbia State Park.