Tuolumne County Visitor Spending Up 5-Percent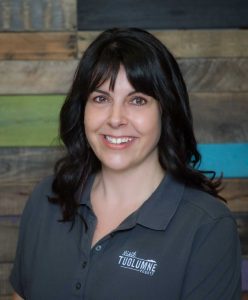 Lisa Mayo

View Photos
Sonora, CA — In spite of challenges like the Donnell and Ferguson fires, Tuolumne County visitor spending was up last year.
Tuolumne County Visitor's Bureau Executive Director Lisa Mayo announced the latest figures to the county supervisors this morning, "Travel spending in Tuolumne County increased over 5-percent, to $264-million, plus. We're really excited to share that information. We had a lot of people that really came together after those fires. We were able to do some hardcore marketing to get those numbers back up."
Mayo adds that the numbers prove that tourism is a very resilient industry for the county.
The figures are released by the state's tourism office, Visit California, and are compiled by Dean Runyon and Associates. Last year's figure for Tuolumne County was just over $253-million.
The supervisors also passed a resolution today recognizing National Tourism Week and May as California Tourism month.