Woman In Sonora Motel Crash ID'd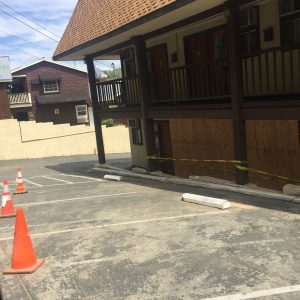 Plywood and caution tape covering the room involved in the crash

View Photos
Sonora, CA – We now know the name of the driver involved in a wreck last night in Sonora that demolished a room at the Heritage Inn on South Washington Street.
Sonora Police Sgt. Tim Wertz has identified her as 61-year-old Susan Grace Steinmetz from Milwaukee, Wisconsin. As reported here last night, police revealed that she hit the gas instead of the brake, which sent her Honda Pilot SUV sailing into a motel room. Luckily, it was unoccupied as the vehicle crashed through the room's door, window, a table and chair and finally resting on the bed.
Steinmetz was not injured in the crash. She was given a breathalyzer test that determined she was above the legal alcohol limit resulting in her arrest.
A tow truck removed the vehicle from the room last night. Today, plywood and caution tape was covering the gaping hole into the room.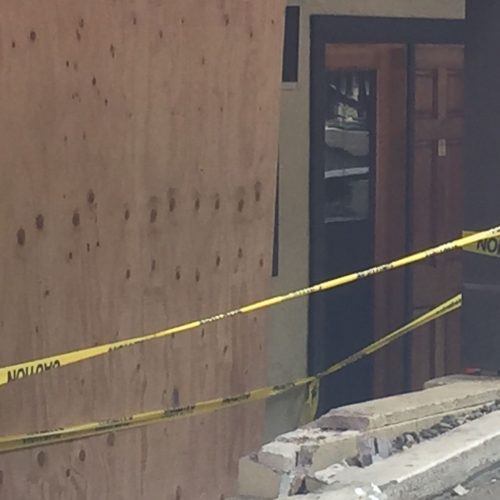 Inn officials tell Clarke Broadcasting they are still crunching the numbers to figure out the total damage to not only the room, but the building as well.