Sonora High Board Declines To Rescind Wildcat Ranch Sale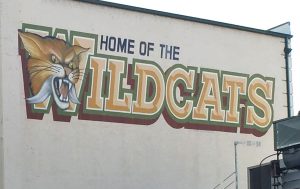 Wildcats Logo Sonora High School

View Photos
Sonora, CA — The Sonora High School Board of Trustees discussed the planned Wildcat Ranch sale to The Park Foundation in closed session, in light of the Tuolumne County Farm Bureau's lawsuit.
During a special meeting last night at Sonora High School, the first 40 minutes consisted of residents speaking the pros and cons about the sale. The board then went into closed session to talk about the matter for approximately an hour and a half.
Because it was a closed session, Superintendent Dr. Mark Miller tells Clarke Broadcasting he cannot disclose the details discussed. When the board reconvened, member Kim Norton made a motion to rescind the sale to The Park Foundation, however, it failed to gain a second from any other board members, essentially keeping the planned sale in place.
The lawsuit is related to allegations of Brown Act violations. We reported on April 12 that Judge Kevin Seibert granted a temporary restraining order, blocking the sale of the land for the time being. The Park Foundation is planning to purchase around 110 acres of the property, off Tuolumne Road, for $1-million.
Dr. Miller confirms that the next step in the legal process is a preliminary mediation meeting regarding the lawsuit scheduled for June.