CCWD Awards $6.7 Million Contract To Place New Pipeline By Hwy 4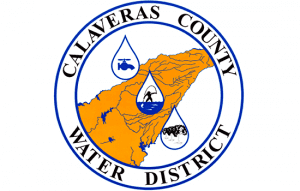 CCWD Logo

View Photos
San Andreas, CA – A Mother Lode utility services district is kicking off a multi-million-dollar pipeline replacement between Forest Meadows and Avery with plans to complete the work by next summer.
The Calaveras County Water District (CCWD) board of directors announced Tuesday it awarded a $6.7 million to Oakdale-based Mozingo Construction for the Reach 1 Pipeline Replacement Project. The scope involves switching out 8-inch pipeline that is nearly 45 years old and failing along with installing 4.4 miles of new 12-inch pipeline as well as a quarter mile of new 8-inch line.
Construction will begin in May, according to district officials, who describe the bulk of the work area as along Highway 4 but off the pavement edge. While the construction will create intermittent traffic delays, officials say service interruptions should be minimal.
"This new pipeline will provide additional fire flows and enhanced infrastructure reliability to residents who live along Highway 4," states Bertha Underhill, CCWD Division 3 director. She adds, "Replacing and renovating infrastructure throughout the county is one of our top priorities, and we want customers to know we are putting their rate dollars to work."
In late April or early May, the district plans a town hall meeting with specifics yet to come, that will provide the community with a project overview and discussion of potential impacts.
As reported here, almost three years ago to the day, CCWD awarded a contract for $4.1 million for its Reach 3A transmission pipeline project from Arnold past White Pines. It completed about a year and a half later, as reported here, at a cost of $5.3 million. A USDA grant and loan, and local matching funds from the district's Capital Renovation and Replacement Fund covered the costs.