Crash Scene Discovery May Link To Mystery Of Missing Veteran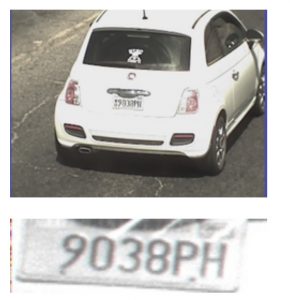 Fiat Owned by Missing Man Shannon Scott

View Photos
San Andreas, CA — The remains of a disabled Vietnam veteran from Calaveras County,  missing since last summer may have been found, although investigators say it might take weeks or months to confirm it.
According to CHP Amador Unit spokesperson Officer Brian Hageman, a license plate check of an off-road crash vehicle discovered Monday afternoon along Highway 16 in Plymouth is tied to the case of 66-year-old Shannon Scott of Wilseyville.
Officer Hageman reports that around 2:30 p.m., a landowner mowing an overgrown area adjacent to the north roadway edge near Moriah Heights Road — about a mile east of the Sacramento County line — discovered a wrecked, overturned vehicle and promptly called authorities. The plate came back as belonging to a missing person: Scott.
Amador County Chief Deputy Coroner Sgt. P. Weart emphasizes, "There is not a lot to go on…the subject's remains could very well be that missing person but that is all I can say — and it will take some time before we can get a positive ID through DNA. We owe it to him and any family members out there to get it right."
Missing Since Last Summer
As reported here, Scott left his home on Aug. 29 last year for an appointment at the Sacramento Veterans Affairs Medical Center. He never arrived and was reported missing two days later by a family member.
On March 5, the Calaveras County Sheriff's Office provided a case update, indicating that Scott's cellphone records showed that the last activity on the device was on Aug. 30 in the Sloughhouse area east of Sacramento near Highway 16/Jackson Road. The location's description roughly matches that of the crash scene now under investigation.
"Right now, the case is being handled as a traffic collision. There were obvious signs…Amador County Sheriff's Department was notified and detectives did respond to the scene," Hageman explains. He noted impact points to the trees, ground, and vehicle damage. As to whether the unidentified subject might have suffered a medical episode or if another vehicle could have been involved in the crash, Hageman shares, "[There's] no indication of a hit and run at this point."
He adds, "We are still waiting on notification from the coroner's office as to cause of death…I have no indication at this point that a health issue caused the collision. We have the vehicle in evidence, pending inspection and if anything comes of that inspection, we will address that."