New Details In Case Involving Missing Calaveras Veteran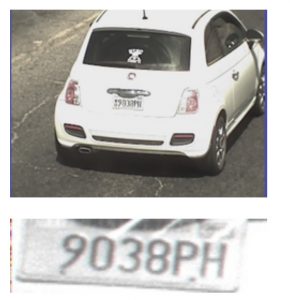 Fiat Owned by Missing Man Shannon Scott

View Photos
Calaveras County, CA — After reviewing his cell phone records, the Calaveras County Sheriff's Office has released new information regarding the last known whereabouts of missing man Shannon Scott.
We reported earlier that Scott, 66, a retired military veteran, left his home in the Wilseyville area at 11am on August 29, headed for an appointment at the Sacramento Veterans Affairs Medical Center, but never arrived. He was reported missing by a family member, two days later, on August 31.
The Sheriff's Office reports that cell phone records show that the last activity on his cell phone occurred on August 30 in the Sloughhouse area, east of Sacramento, near Jackson Road. The sheriff's office also confirms that his vehicle was spotted in that same general vicinity, the previous day, around noon. Anyone who saw a 2014 Fiat traveling in that area is asked to call the Calaveras County Sheriff's Office. It had distinctive Purple Heart plates with a number of 9038PH.
Scott is reported to be approximately 6'0" and 170 pounds. He has four tattoos; one located on his right forearm of a dragon, left forearm of a red rose, right bicep of a Pegasus, and one on his left bicep of the Kentucky Flag. He was last believed to be wearing a black t-shirt, white shorts, and brown shoes.
Anyone with any information about his whereabouts is asked to contact the Calaveras County Sheriff's Office at (209) 754-6500. Anonymous tips may be left at (209) 754-6030.
We also reported earlier that his daughter, Shaylee Scott, was arrested during a later search of his home. She was charged with felony violation of probation and being a felon in possession of a firearm.
No additional information is being released at this time.