Foothill Leadership Academy To Close At End Of School Year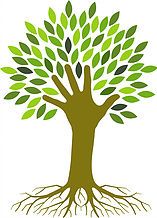 Foothill Leadership Academy Image

View Photos
Sonora, CA — The Tuolumne County Board of Education voted against renewing a five-year charter for Foothill Leadership Academy located in east Sonora.
With a 6-0 vote this evening, the board agreed with the recommendation of Tuolumne County Superintendent of Schools Cathy Parker, declining the renewal. Click here to view an earlier story explaining the reasoning. FLA had previously received an MOU non-compliance letter from the Superintendent of Schools Office citing violations, and concerns about things like records being missing. Parker had also cited underperformance when it comes to academics, and a lack of corrections made.
After the meeting, Foothill Leadership Academy announced to its followers on social media, "It is with an extremely heavy heart we inform you the County Board of Education chose to close Foothill Leadership Academy after this school year." The post goes on to claim that the school is legally compliant, has met requirements and is fiscally solvent. It adds that the school is extremely saddened by the decision.
The meeting was held in the library at Sonora High School and many passionate FLA teachers, administrators, parents and students were on hand.