California National Guard Troops Reassigned To Fire Prevention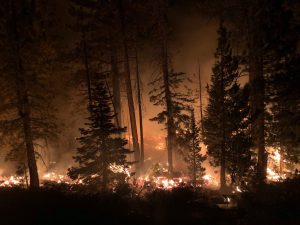 Burning operations

View Photos
Sacramento, CA — Next month 110 California National Guard troops will receive 11 days of training to help assist with fire prevention efforts, like thinning trees and brush.
The Associated Press reports that it will include work with shovels, rakes and chainsaws. At the direction of Governor Gavin Newsom, the 110 troops, who were previously assigned to President Donald Trump's border protection efforts, are shifting over to fire protection. The troops will be educated as to why the projects are being done, and how to do the work.
The troops will be divided into five teams that will go around the state to help with forest management efforts. We reported last month that CAL Fire released a list of 35 projects in the state that are ready to begin immediately.