New Details On DNA Evidence Linked To Burglary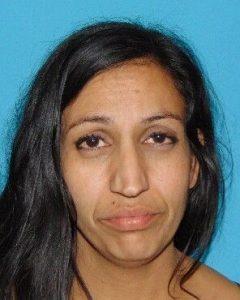 Riki Eltringham, TCSO Booking Photo

View Photos
Douglas Flat, CA – Two individuals were arrested in a raid at a Calaveras County home and sheriff officials now confirm that DNA evidence linked one of them to a burglary last year.
As reported here Wednesday, that evidence, obtained at the scene of a 2018 home burglary, allowed Sheriff's detectives to serve a search warrant earlier this week at a home on the 1000 block of Live Oak Drive in Douglas Flat. After being found with methamphetamine, 40-year-old Riki Eltringham of Copperopolis and 42-year-old Jeremy Stritenberger of Douglas Flat were arrested at the home. However, investigators did not reveal whether the DNA belonged to either detainee. Also, detectives did not give the location of the 2018 burglary, leading to an inquiry by Clarke Broadcasting that went unanswered.
A response from Sheriff's spokesperson Sgt. Rachelle Whiting today acknowledged that the DNA evidence belonged to Eltringham and the burglary was in Murphys. Whiting declined to specify exactly what the physical evidence was that connected the suspect to the crime as the investigation is ongoing.