Pair Gets Arrested For Second Time For A Similar Crime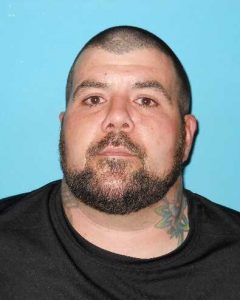 Lawrence Beenblossom

View Photos
Columbia, CA – Two men arrested together last year found themselves behind bars for the second time this year for a similar crime.
Their recent arrest was Tuesday when their walking around Sonora Estates on South Airport Road in Columbia caught the eye of several residents who called 911, according to Tuolumne County Sheriff's spokesperson Sgt. Andreas Benson. Deputies responded to the report of two suspicious men at the mobile home park and began combing the area. They soon spotted 33-year-old Lawrence Beenblossom and 34-year-old James Wood, both of Pittsburg, CA.
A records check revealed Beenblossom was wanted on several misdemeanor drug warrants. A search of his person uncovered several baggies of packaged heroin, evidence of drug sales and drug paraphernalia, according to Sgt. Benson, who adds that  Wood was also found to have drug paraphernalia and heroin. The two men were arrested without incident.
The two men were arrested on similar drug charges in early November of last year when the vehicle they were riding in got pulled over for a broken license plate light, as reported here.