California Chamber Of Commerce Releases Lawmaker Scorecards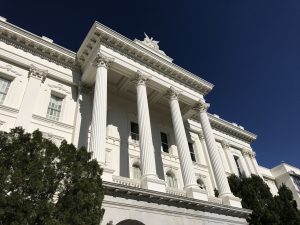 California State Capitol Building

View Photos
Sacramento, CA — The California Chamber of Commerce says Mother Lode Assemblyman Frank Bigelow voted in line with the business group 14 of 15 times this past session, and Senator Tom Berryhill had a lower grade.
The Chamber identified 15 bills that it felt would either have very positive or negative impacts on the business climate. They opposed bills related to things like increasing energy rates, creating net neutrality protections, mandating attorney fee recovery, new regulations for corporate governance and increasing statutes of limitations for labor and employment rules.
Assemblyman Frank Bigelow received a 14 out of 15 grade. Only Assemblyman Jim Patterson was 15 out of 15 and Devin Mathis was the only other 14 out of 15. All are Republicans. The lone item that Bigelow was in opposition with the Chamber had to do with approving new requirements for adding trauma kits to buildings and facilities, which the group felt would un-necessarily increase costs for businesses.
Mother Lode Senator Tom Berryhill scored a 2 out of 15 from the group, but it was because he was absent for most of the key votes this legislative session due to health issues. Click here to view an earlier story.