PG&E Planning Open House To Address Concerns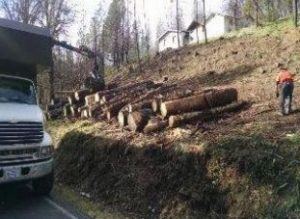 Tree removal

View Photos
Tuolumne County, CA — Anyone wishing to learn more about PG&E's accelerated efforts to remove hazard vegetation in fire prone areas, which has recently created some local controversy, can attend an open house next week.
We reported earlier this month that PG&E heard criticism from local community members, and the board of supervisors, during a meeting held on October 2. Arguments were made that the company has fallen short on communicating its plans to the public and being insensitive to local concerns. Click here to view the earlier story.
The upcoming open house will be Saturday, October 20, starting at 3pm, at the Word of Life Fellowship Church at 24630 Highway 108 in Mi Wuk Village.
PG&E plans to have 12-15 representatives on hand to speak individually with residents and answer any questions.