Feds Prosecuting Deadly Marijuana Robbery, Torture Case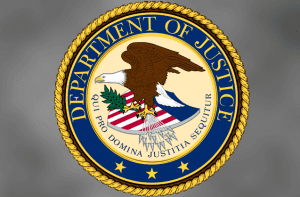 DOJ logo

View Photos
Fresno, CA — Unsealed today was a federal grand jury's two-count indictment charging six alleged robbers in connection with stealing a U-Haul of marijuana from the Murphys area.
As reported here, four suspects were arrested June 24 after a multi-vehicle chase down Highway 12 in Valley Springs, following the theft from a local grower. The incident also reportedly involved torturing and robbing additional items from victims at a location off French Gulch Road.
In addition, a suspect died during the getaway and two suspects who fled on foot were apprehended in the weeks that followed; one of the arrests recently reported here.
Six Alleged Robbers Now Facing Federal Charges
Today, the U.S. Department of Justice Eastern District of California reported that the indictment charges six defendants with both conspiracy and robbery in connection with the case. They are: Talia Khio, 42, of Chicago, Illinois; Dontia Arrington, 38, of Skokie, Illinois; Roddy Aundre Johnson, Jr., 30, of San Diego, California; Mark Noble, 32, of Willamette, Illinois; Jimmy Khio, 41, of Morton Grove, Illinois; and Carlos Merkhai, 42, of Phoenix, Arizona.
According to U.S. Attorney McGregor W. Scott, his office answered a call from Calaveras County District Attorney Barbara Yook, who reached out for prosecution assistance, as the case involved individuals crossing state lines to commit violent crimes in the district. In releasing the news, he commented, "It is through partnerships like these that we can work together to keep our communities safe."
Court documents state that the six defendants conducted an armed robbery of a Calaveras County marijuana distributor; allegedly bound and blindfolded several victims; tortured one victim with a stun gun and another victim was beaten with a baseball bat, which caused multiple injuries. The defendants allegedly took over 100 pounds of processed marijuana and $30,000 in cash. Following a high-speed chase, officers arrested Khio, Arrington, Johnson, and Noble while Khio and Merkhai were apprehended later.
Investigation A Multi-agency Effort
In addition to the Calaveras County Sheriff's Office and CHP, the investigation has involved the Federal Bureau of Investigation (FBI), the Bureau of Alcohol, Tobacco, Firearms and Explosives (BATFE), and the Skokie Police Department, with special assistance from the Calaveras County District Attorney's Office. Scott indicates that Assistant United States Attorneys Jeffrey A. Spivak and Ross Pearson are prosecuting the case.
If convicted, the defendants each face a maximum statutory penalty of 20 years in prison and a $250,000 fine on each of the two counts.
District DOJ officials add that the case is part of Project Safe Neighborhoods (PSN) program, which aims to bring together all levels of law enforcement and the communities they serve to reduce violent crime and make local neighborhoods safer for everyone.