Update: New GM Tapped For TUD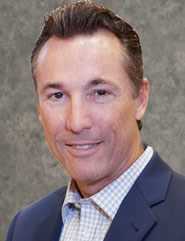 New TUD GM Edwin R. Pattison

View Photos
Update on Wednesday at 8:40am:  TUD reports that the contract with new General Manager Edwin Pattison will span five years and take effect on November 26. Pattison's starting salary will be $190,000, and the board will annually decide if a merit based pay increases are warranted. He will also have a $500 per month vehicle allowance, health and retirement benefits, start with 10 days of vacation time, and then accrue 15 additional vacation days per year.
Original story posted Tuesday at 6:30pm: Sonora, CA – Tuolumne Utilities District (TUD) Board has selected a new leader and touts his 30 years' experience in public utilities while working extensively in foothill regions.
Edwin R. Pattison of Modesto will take over as the new TUD General Manager, which was vacated by Tom Haglund who retired in June, as reported here. An executive recruitment service was hired by the board to help find a replacement and after several candidates were interviewed, Pattison stood out.
"Mr. Pattison has the experience, creativity, talent and leadership qualities that the TUD Board, staff and our local partners were looking for to fill the General Manager position," stated Board President, Barbara Balen.  "The District is in a challenging time and we believe that Mr. Pattison is the best choice to lead the District in a positive direction. We are enthused and looking forward to working with Mr. Pattison on the difficult issues facing the District. He has extensive experience working in the foothills and is highly in tune with the issues that face the mountain counties."
Pattison has been General Manager for Mountain House Community Services District since 2014 where he oversees the Public Safety/Public Works, which entails the water and wastewater, parks and recreation, finance and administration departments. His experience also includes serving as City Manager for the City of Ione and Water Resources Manager for Calaveras County Water District.
"I am looking forward to joining the TUD team and collaborating with the Board of Directors and stakeholders to define and implement a positive vision for the future. I am eager to begin working with the Board, staff and community in meeting the challenges facing the District," comments Pattison who holds a Master of Public Administration degree from California State University, Stanislaus and Bachelor of Science degree from University of California, Davis.
Pattison's first day on the job will be November 26. Current Interim General Manager, Dave Andres, will remain on staff throughout Pattison's transition into the position.