Another Calaveras Man Jailed For Alleged Sexual Abuse Of A Minor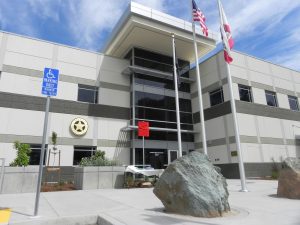 Calaveras County Jail

View Photos
San Andreas, CA — A 59-year-old San Andreas man is now facing numerous felonies for alleged ongoing sex crimes against a child, Calaveras County sheriff's officials confirm.
Brian Paul Ames was arrested in the 1600 block of St. Petersburg Road in Valley Springs earlier this week. Spokesperson Sgt. Anthony Eberhardt declined to comment on the case.
It is the second arrest within the past few days in which a local man was taken into custody for felony sexual abuse of a minor, as reported here.
Ames has been charged with lewd acts with a child under the age of 14; continuous sexual abuse of a child; oral copulation with a person under 16 years of age; rape by force or fear; and unlawful sexual intercourse with a minor under 18.