2018-19 State Budget Passes Legislature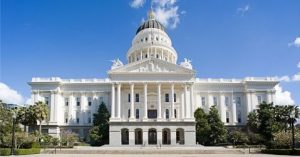 California State Capitol

View Photos
Sacramento, CA – A massive surplus to boost funding for homelessness, welfare, child care and universities is included in the $139 billion budget that was passed today by the California Legislature.
The spending plan now heads to Governor Jerry Brown's desk. Lawmakers state it socks billions into savings and fills the rainy day fund to the maximum allowed under the state constitution.
Democrats praise the budget for offering significant help to people living in poverty by boosting monthly grants under the CalWorks welfare program, which gives cities money for shelters, housing vouchers and other emergency aid for the homeless. Republicans argue that the budget includes too many long-term commitments the state can't afford.
Lawmakers also approved more than $700 million to renovate their own office building with supporters calling the existing building a "death trap" that needs renovation. Opponents counter that lawmakers should not spend the money on themselves when others in the state have greater needs.
Brown negotiated with Democratic legislative leaders on the budget, as previously reported here. The deadline for his signature is June 30.