More Violations And Bones Found At Angels Camp Property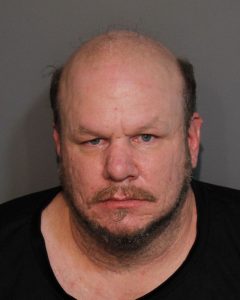 Joshua Davis AC Police Booking Photo

View Photos
Angels Camp, CA — On Friday afternoon a search warrant was served in the 1000 block of Old Franke Mine Road, related to a man arrested on November 22 with a human skull in his trunk.
The search warrant is part of an ongoing investigation to determine if additional human remains are at the property of Joshua Davis of Murphys and to search electronic devices such as cell phones, computers, etc for related evidence. Members of the Calaveras County Sheriff's Office, Calaveras County Probation, and the Angels Camp Police Department assisted with the service of the search warrant. Three people, including Davis, who is a under felony probation, were detained during the service of the search warrant.
Some bones were located on the property, however the Police Department says "they do not appear to be human remains, and may possibly be animal remains." The bones collected at the site are currently under investigation to determine if they are human.
Several cell phones, and other electronic devices were seized, as well as several types of weapons and ammunition that, as a felon, Davis is prohibited from possessing.  He was also charged with a tear gas weapon violation.
The search noted several county code violations on the property, including numerous vehicles, building code violations, and inhabited travel trailers parked on the property. Calaveras County Code Enforcement was contacted to evaluate the situation.
On the day the warrant was served the Angels Camp Police Department was notified by the Calaveras County Coroner's Office that the human skull recovered in November from Davis is believed to be remains from a Native American. Deborah Grimes, of the Calaveras County Miwok Tribe is spearheading efforts to determine if a construction site in Angels Camp where work was stopped may be a Native American burial site.
During the service of the search warrant the Police Department reports Davis told the investigating officer he recovered the human skull from this construction site that is under review. The area is currently cordoned off.
Davis was transported and booked into the Calaveras County Jail on an outstanding warrant that was issued for his arrest on December 1 and on additional charges related to weapons violations discovered at his residence. The other two people that were detained during the service of the search warrant were not taken into custody.
The investigation will continue, to determine the origin of the additional bones that were found, as well as whether there is any information related to this investigation on any of the seized electronic devices.
More about Davis' initial arrest and previous charges Violation of Probation, Driving on a Suspended Driver License, Possession of Methamphetamine and Disturbing or Removing Human Remains are here.