Tuolumne County Transportation Council To Prioritize Projects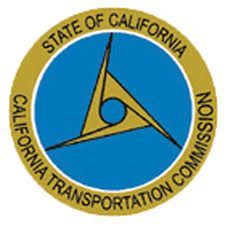 California Transportation Commission

View Photos
Sonora, CA — With new revenue coming into play due California's gas tax increase, the Tuolumne County Transportation Council is considering what should be its priority projects over the next several years.
The California Transportation Commission's SHOPP Program helps fund projects that improve the safety and operational integrity of state's highway system, and it will be able to allocate an additional $1.9-billion per year. The Tuolumne County Transportation Council's Technical Advisory/Citizen Advisory Committee will hear an update at a meeting coming up this week. In the first category, "Collision Reduction-Safety Improvements," the tentative top tier projects include intersection improvements at the Highway 108-South Washington Street-Lime Kiln Road intersection ($1.16-million) and constructing a potential roundabout at the Highway 108 and Twain Harte Drive intersection ($1.5-million).
In the category of "Legal and Regulatory Mandates-ADA Pedestrian Infrastructure" there are four projects in the top tier. They include transit and pedestrian improvements near the Stockton Street and Washington Street intersection ($1.9-million), widening Highway 108-49 near downtown Jamestown ($13-million), constructing a pedestrian trail and making bridge improvements along Stockton Road ($5.9-million) and making similar type trail and bridge improvements on Highway 120 in Groveland ($3-million).
In the "Mobility Improvement-Operational Improvement" category, there is a single project in the top tier. It is the realigning of the "Rockhouse Curve" on Highway 108/120, approximately 2.6 miles east of Tulloch Road ($3.5-million).
The advisory committee meeting will be this Wednesday at 3pm in the Community Resources Agency Conference Room at 48 W. Yaney Avenue in Sonora. The full TCTC Board will later make the official decision, approving the priority list for Caltrans, at a meeting later this month.
To find the tentative priority list, showing all of the various proposed projects, click here.