18-year-old Sex Offender Sentenced To 13 Years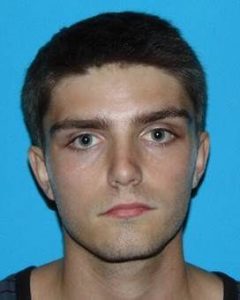 Zachary Kuhl

View Photos
Sonora, CA — A young man who befriended and then victimized underage females over a multi-year period was told today he may serve up to 13 years in a state prison for his crimes.
Zachary Isaiah Kuhl, 18, a Columbia resident, received his sentence in Tuolumne County Superior Court from Judge Donald Segerstrom after pleading guilty to: meeting a minor for lewd purposes; first-degree residential burglary with a person present; six counts of unlawful sexual intercourse; two counts of contacting a minor with intent to commit a sexual offense; also possession of child pornography.
According to Assistant District Attorney Eric Hovatter, who prosecuted the case, Kuhl made contact with the victims, some as early as 2014, exploiting them by gaining their sympathy, then pressuring them by saying he needed help and would hurt himself if they did not provide him with explicit photographs and videos of themselves. His arrest is reported here.
Hovatter states that Kuhl met one of his minor victims when he offered to help her and her mother, a single parent, move into their home. Then late one night a year ago he urged the girl to meet him and then got her to engage in sex at a relative's trailer. After that, he continued to have sex with the minor at her home when her single parent was at work.  It was that victim's mother who discovered what was happening and reported the case to police.
Providing more case details, Hovatter says that Kuhl's cell phone, which was seized as he was being interviewed about these incidents, had a 61-digit passcode that was forensically analyzed by Tuolumne County Sheriff's detectives. On it they found numerous explicit videos and still photos from the victims and in several related text messages the victims pleaded with Kuhl to stop making his requests.