2nd Saturday in November Weekend Events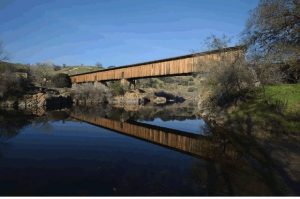 Knights Ferry

View Photos
As detailed here the Mother Lode is commemorating Veterans Day with services and events. You can read more about the events as listed on Friday and Saturday in our events calendar.
The observance of Veterans Day varies especially when it occurs on a weekend. Briefly; most banks, such as JPMorgan Chase, Bank of America, Wells Fargo and Citibank — will be open on Friday and will be closed on Saturday, post offices are open Friday but closed Saturday mail will be picked up and delivered on Friday but not Saturday. Tuolumne and Calaveras Public schools, all libraries and Tuolumne and Calaveras Superior Courts will also be closed Friday in observance of Veteran's Day.
This weekend is also Second Saturday Art Night in Downtown Sonora. The monthly event listing links to the monthly guide to the performers and art featured this month under the title "Daylight Savings Time Strolling."
Summerville High and Connections Visual and Performing Arts Academy will present Rodgers and Hammerstein's musical adaptation of Cinderella fairy tale. Times and ticket information are here. Sierra Repertory's Fallon House Theatre in Columbia is performing White Christmas, Show times are listed here.
This Saturday is also the Stanislaus River Salmon Festival at Knights Ferry. Notably this evening at 6PM is the last of four pulse flows from New Melones Dam that began on November 3rd. According to the Bureau of Reclamation "Flows will ramp down to 600 cfs by Nov. 11, the day of the Stanislaus River Salmon Festival." The festival is free, with hands-on activities for kids focused on salmon, rivers, and the environment. The Bureau of Reclamation states the water released from New Melones Dam into the Stanislaus River is for flood control purposes and people recreating in or along the Stanislaus River downstream from New Melones Dam should take safety precautions with the increased flows.
On Sunday morning there is a Pancake Breakfast in Sonora and another in La Grange
In the afternoon enjoy the 20th Annual Soroptimist Teddy Bear Tea at theCalaveras Fairgrounds in Angels Camp
Sunday afternoon grief support is available for those at Surviving the Holidays
held at the Heart Rock Coffee Company.