Don't Forget To Turn Your Clocks Back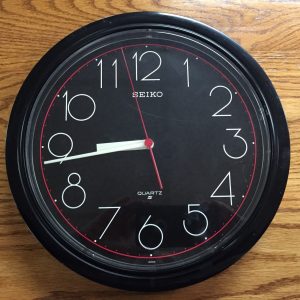 Clock

View Photos
Sonora, CA — At 2am on Sunday, daylight saving time (often referred to as daylight savings time) will come to an end, signaling it is time to fall back.
Whether to continue daylight saving time has been a recent debate at the state capitol in Sacramento. A bill calling to repeal it will go before the Senate when the legislature reconvenes in January. The bill, authored by Democrat Kansen Chu of San Jose, proposes to put the repeal before voters during the 2018 general election. California has been recognizing daylight saving time since 1949.
CAL Fire also encourages residents to make it a practice to check your smoke alarms, and change the batteries, twice a year, when daylight saving time begins and ends.