Judge Asked To Consider Revoking License Of Local MD Facing Manslaughter Trial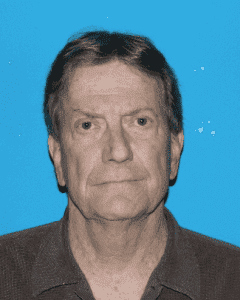 Dr. Danny Anderson

View Photos
Sonora, CA — Tomorrow at 1:30 p.m. a Tuolumne County Superior Court judge will weigh whether or not to yank the medical license held by a Sonora doctor awaiting trial on three felony counts of vehicular manslaughter resulting from a horrific crash that happened just over a year ago.
Judge Kevin Seibert is scheduled to rule on a motion filed by the State Attorney General's Office. It requests that Dr. Danny Anderson's license to practice medicine be rescinded while he is out on bail awaiting trial, which is currently scheduled to begin in late March of next year.
As reported here, Anderson faces numerous felony and misdemeanor charges stemming from the tragic two-vehicle collision on Oct. 21 of last year that killed three people and seriously injured three others. The incident was allegedly triggered by his decision to illegally cross double-yellow lines into oncoming traffic in order to pass a slower-moving vehicle on northbound J59/La Grange Road, north of Bonds Flat Road. According to investigators, his action caused the southbound vehicle to swerve while attempting to miss him into a vehicle that had been ahead of him.
Anderson is personally charged with three counts of vehicular manslaughter with gross negligence to which enhancement charges were added for allegedly fleeing the scene; one count of hit and run resulting in death or serious injury of six people; one count of reckless driving relating to the three fatalities directly relating to the crash; as well as misdemeanors for destroying and/or concealing evidence and obstructing a police investigation.
In addition to the count of felony hit and run resulting in death or serious injury to the six victims, his wife Diane, who was riding in the passenger seat at the time, is charged with similar misdemeanors and as an accessory after the fact as it relates to her husband's vehicular manslaughter charge.