Three Mother Lode Counties Added To Ongoing Storm Response And Recovery Efforts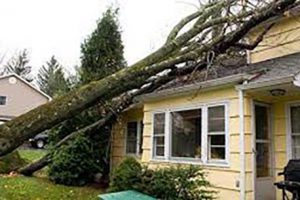 Tree damages home

View Photo
Sonora, CA – Three Mother Lode counties have been added to the storm state of emergency requests for federal aid.
Governor Gavin Newsom on Tuesday requested a Presidential Major Disaster Declaration to bolster the emergency response and recovery efforts for nine counties, including Calaveras, Mariposa and Tuolumne. The request encompasses the communities impacted by flooding, snow, mudslides, avalanches, and debris flows that resulted from storms beginning February 21. Calaveras County will be provided with all categories of public assistance, while Mariposa and Tuolumne counties will get individual assistance programs.
"Over these past months, state, local and federal partners have worked around the clock to protect our communities from devastating storms that have ravaged every part of our state," said Governor Newsom. "We will continue to deploy every tool we have to help Californians rebuild and recover from these storms."
If the declaration is approved, it will help those impacted counties through their eligibility for programs and support that can include housing assistance, food aid, counseling, medical services and legal services. The request includes public assistance to help state, tribal and local governments with ongoing emergency response costs. The request also includes hazard mitigation, which helps state and local governments reduce the risks and impacts of future disasters.
The state has invested more than $60 million in direct response and recovery action to support communities impacted by these storms. Additional counties may be added to the declaration as further damage assessments are conducted, specifically in areas where record snowpack makes it difficult to accurately assess the full extent of damages. The text of the Governor's request can be found here.