Pushing California's Presidential Primary Passes Senate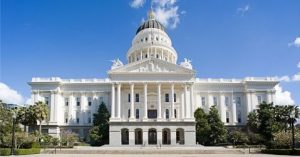 California State Capitol

View Photos
Sacramento, CA – In an effort to increase its leverage regarding having a say in the presidential primary, the California Senate has voted to move it up.
As earlier reported here, SB568 would set the primary on the third Tuesday in March and the governor would have the option to change it to an even earlier date if other states jump in front. Additionally, the bill would set legislative and congressional primaries on the same day. On Thursday the legislation was approved in a 32-6 vote by the Senate.
Democratic Senator Ricardo Lara introduced the bill in April. He notes that an early primary would make candidates more likely to address issues important to Californians and argue that California's current June primary comes too late to give the state's voters a say in selecting the Republican and Democratic nominees for president.
The bill now heads to the state Assembly.