Brown Requests Another Presidential Disaster Declaration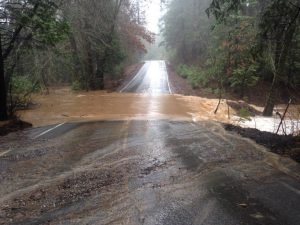 Kewin Mill Road Flooding

View Photos
Sacramento, CA — Governor Jerry Brown is requesting a Presidential Disaster Declaration for storm damage in January that included flooding, mudslides and power outages.
It follows two earlier Presidential Disaster Declarations, related to earlier January storms and the recovery efforts at Oroville Dam. 53 of California's counties are included in the new request, including Tuolumne and Calaveras.
In addition, the Governor has issued a statewide emergency declaration for storms that occurred in late January and February. It is unclear if a fourth Presidential declaration could be requested, as some of the later storm damage is still being assessed. The Governor is also directing the Office of Emergency Services to provide continued assistance to the specified counties.
The governor's office reports that six people died in the state during the January and February storms.
Granting a Presidential declaration boosts the amount of federal funding to help in the recovery.