CCWD Lifts Boil Water Notice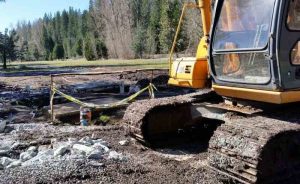 CCWD Emergency Repairs

View Photos
Arnold, CA — The water is safe to drink for the 1,000 customers in the Meadowmont Subdivision in Arnold.
We reported last week that the customers went without service from Tuesday to Thursday due to the failure of a pressure reducing valve in a 52-year-old section of water transmission line at the Meadowmont Golf Course.
Through the weekend, the Calaveras County Water District instructed those customers to boil the water before drinking it.
Tests were successfully conducted that showed no trace of potentially harmful bacteria in the water, according to CCWD, so it is now safe to drink without boiling. The tests were done by the State Water Resources Control Board, in conjunction with the Calaveras County Environmental Health Department and CCWD.