T.U.D. Approves Emergency Declaration For Lakewood Park Dam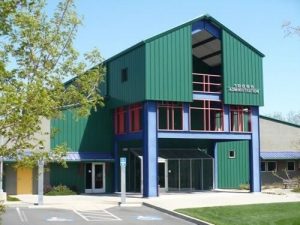 TUD Building

View Photos
Sonora, CA — The Tuolumne Utilities District Board of Directors approved an emergency resolution related to the failing Lakewood Park dam which is situated near Twain Harte.
We reported last week that T.U.D. began releasing water from the dam after a spillway became compromised. At yesterday's T.U.D. board meeting, District General Manager Tom Haglund stated, "It was inspected late last week, and there was a determination that the back side of the dam was sloughing away from the spillway. This, we believe, occurred due to significant storms between February 6-10."
In addition, more damage occurred February 11-12. The dam was holding 3-4 acre ft. of water when it was initially inspected.
The resolution approved yesterday allows Haglund to take any actions needed to remove the spillway and protect the nearby community. Action is taking place quickly in anticipation of more wet weather moving into the region tomorrow.
There are 10-15 homes downstream along Sullivan Creek. It was noted that the dam is primarily used for recreation, but can also be used for emergency water use.