Feds To Aid State After Double Whammy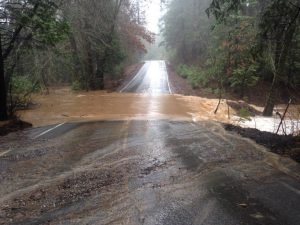 Kewin Mill Road Flooding

View Photos
Sacramento, CA — Governor Jerry Brown reports federal aid is on its way now that his request for financial help for both the Ororville Dam Spillway and the state's storm damage has been approved.
The official word came from the Governor late Tuesday afternoon that the Federal Emergency Management Agency (FEMA) approved both of his recent gubernatorial requests for federal assistance.
The Governor had this reaction, "I want to thank FEMA for moving quickly to approve our requests. This federal aid will get money and resources where it's needed most."
As reported here, last week Brown sent a letter to President Donald Trump asking for a major disaster declaration due to storm damage across the state. He acknowledged that the hardest hit area was in the north and that the relentless series of storms caused flooding, mudslides, evacuations, erosion, power outages and at least eight deaths. On Monday, the Governor sent another letter to the White House and FEMA officials requesting financial assistance for communities impacted by the Oroville Dam situation.