Two Arrested In Case Involving Burglary, Drugs And Vehicle Theft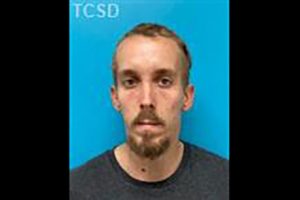 Ivan Hand

View Photos
Sonora, CA – Two were arrested in a case involving a burglary, drugs and vehicle theft.
Tuolumne County Sheriff's Deputies recently responded to the Pine Lake Drive area in Mi Wuk Village for a report of a burglary, and theft of a vehicle and motorcycle. Once on the scene, deputies discovered evidence that led them to a local business. They viewed video surveillance footage that helped them identify one suspect, 28-year-old Ivan Hand of Sonora.
Two days later, deputies responded to a disturbance between some people in a truck and a car in the parking lot of Jack in the Box in the Junction Shopping Center off Mono Way in East Sonora. Behind the wheel of the pickup was Hand, and inside, deputies uncovered burglary items, including keys to a stolen vehicle. Deputies also questioned another individual involved in the dispute, 26-year-old Brooklynn Osborne of Sonora.
Further investigation revealed that Osborne was involved in the burglary. Deputies also found the stolen vehicle at Hand's residence. He was arrested for criminal conspiracy, burglary, and theft of a vehicle. Osborne was taken into custody for criminal conspiracy. Each was given $50,000 bail.
Of note, Hand was arrested in January of last year for vandalism where he allegedly drilled into gas tanks of vehicles parked along Morning Star Drive in Sonora, as reported here.