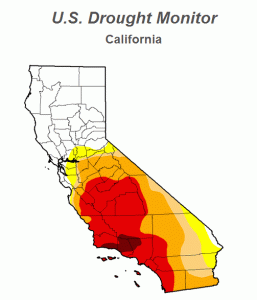 US Drought Monitor Map

View Photos
Sonora, CA — The federal U.S. Drought Monitor reports that 42% of California has emerged from the drought following heavy precipitation this winter.
However, Tuolumne and Calaveras counties are still considered to be in a state of drought, but much less severe than other areas of the state. Many of the Northern California counties have emerged from the drought, and Tuolumne and Calaveras are near the cutoff line. Both counties are listed to be in a state of "moderate" to "severe" drought. The drought gets more severe the further south you go. Much of the Los Angeles area remains in an "extreme" to "exceptional" drought.
The information was released this morning by the federal government. It notes that it is based on data collected up until Tuesday, January 10, and heavy precipitation has fallen since.
Things are looking much better than a year ago around this time, when 97% of California was still in a state of drought.