Mountain Counties Water Leader Voices Out Against Conservation Plan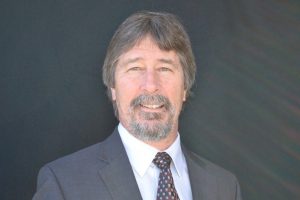 John Kingsbury

View Photos
Sonora, CA — An organization that advocates on behalf of water agencies across the Sierra Nevada says a new proposed state water plan has many detrimental effects.
We reported last month that multiple state agencies, including the California Department of Water Resources and the State Water Resources Control Board, worked to put together a plan entitled "Making Water Conservation A California Way Of Life." The state water leaders note that 75-percent of California remains in severe drought and cite a report from UCLA that projects California's annual Sierra Nevada snowpack will drop by 50-percent by the end of the century, due to climate change.
The plan calls for stricter oversight of agricultural irrigation, a ban on hosing driveways and excessively watering lawns, and researching new techniques and technology to detect water loss.
John Kingsbury, Executive Director of the Mountain Counties Water Resource Association, counters that it would also have many negative impacts. It's the topic of a new myMotherLode.com blog he has authored, entitled, "Managing for Sustainability: Are you ready for permanent water rationing?" You can read it by clicking here.
The Mountain Water Resources Association is a non-profit organization that advocates on behalf of water agencies in the Sierra Nevada foothills. Members include local water districts like the Tuolumne Utilities District, Twain Harte Community Services District, Calaveras County Water District and the Amador Water Agency.