Court Date For Major Injury Boating Incident At Tulloch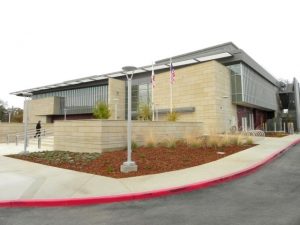 Calaveras Courthouse

View Photos
San Andreas, CA– A Copperopolis man charged with being under the influence and severely injuring two women at Lake Tulloch in July is due in court for a preliminary hearing on Dec. 16.
Dean Allen Payne, 55, of Copperopolis who is being represented by San Andreas attorney Kenneth Foley, entered a "not guilty" plea to the charges against him in September; he also denied enhanced charges. Enhanced charges filed by the Calaveras County District Attorney's Office, as reported here due to the severity of the injuries the women sustained on July 24 when he, while allegedly under the influence of alcohol, drove his vessel into the woman who were inner tubing on Lake Tulloch. A Pre-preliminary hearing which allows for plea bargaining was held on Monday and continued to Friday. If a judge determines there is enough evidence to present the case, a trial date will be set.
Since Payne's court appearance on Aug. 30 he remains out on bail and is subject to random alcohol testing by officers at the Probation Dept. Under current terms with the court he is not allowed to drive nor possess or consume any alcohol. He is also forbidden to be in any place where alcohol is the primary item for sale.
HIPAA regulations protect the right to privacy of the women who were injured. Following numerous inquiries from the public after the incident, Clarke Broadcasting contacted Calaveras County Sheriff Rick DiBasilio to get an update on their condition. DiBasilio stated, "One of the women is getting better, while one is still in serious condition but stable." On August 1st DiBasilio emphasized that both victims, whose names have not been released, are still alive, although both remain in critical condition at trauma hospitals outside of the area. No further information has been released.