Water Package Bill Heads To President's Desk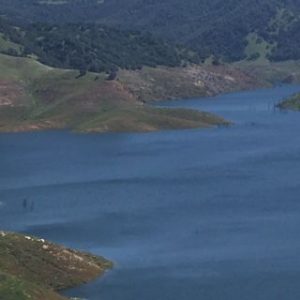 New Melones Reservoir

View Photos
Washington D.C. – With a 78 to 21 vote early Saturday morning, the Senate approved the $10 billion federal water package bill despite complaints from some Democrats that the $588-million drought funding in the measure was a giveaway to California farmers and businesses. As reported on here on Thursday, Democratic Senator Barbara Boxer, vowed to defeat the bill in the Senate. Although she was initially one of the bill's key authors, she was urging fellow senators to vote no arguing that a last-minute provision added to the measure put the interests of big farms over the fishing industry.
Earlier in the week, Mother Lode Republican Congressman Tom McClintock backed the measure noting that it would reduce some of the restrictions when it comes to water releases out of New Melones.  Democratic Senator Dianne Feinstein supported the bill she played an active role in negotiating with congressional republicans. She touted it will increase water deliveries to farms and businesses devastated by the years-long drought.
The vote sends the bill to President Barack Obama for his signature.