Black Friday Alleged Theft Attempt Leads To Several Charges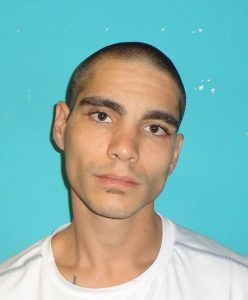 Edward Lee Jones

View Photos
Sonora, CA — A man, already on parole, was arrested early this morning in Sonora after being chased down by police officers.
The Sonora Police Department was called to Walmart at 4:30am because a suspect, 25-year-old Edward Lee Jones, allegedly tried to conceal store merchandise and refused the demands of store personnel to leave.
Officers responded and spotted Jones leaving the parking lot as a passenger in a 2001 Ford Explorer. The vehicle traveled into the nearby Lowe's parking lot in hopes of avoiding detection. Jones and the driver, who the police department has not identified, quickly exited the SUV and tried to hide behind some outdoor store merchandise, just as officers arrived and detained them.
The Police Department reports that Jones was under influence of illegal drugs at the time of his arrest and was also in possession of tools specifically designed to commit larceny. He was taken into custody on charges related to possession of burglary tools, being under the influence of drugs and violating the conditions of his parole.
This marks the second time this month that Jones was arrested following an incident at Walmart. Click here to read an earlier story from November 7.