Police Update: Downtown Sonora Crash A DUI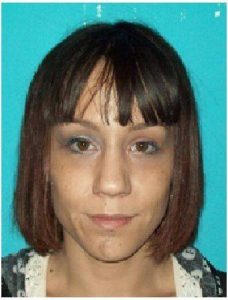 Valerie Smusz

View Photos
Sonora, CA – A two-vehicle crash resulted in a Sonora woman being arrest for DUI and closed Hope Lane for about 45 minutes during the evening commute Wednesday.
As first reported here, the wreck happened at 3:40 p.m. at the East Jackson Street intersection and sent three people to the hospital. Sonora Police report Valerie Smusz, 34, was driving a 2006 Mazda RX-8 about 25 mph eastbound on Jackson Street when she ran the stop sign. Her car smashed into a 2014 Chevy Equinox driven Monica Reibin. The collision caused major damage to both vehicles and the wreckage blocked Hope Lane.   Reibin, Smusz and her passenger, Austin Smusz, were all taken by ambulance to Sonora Regional Medical Center suffering non-life threatening injuries, according to police.
Officers determined that Valerie Smusz was driving under the influence of a controlled substance. She was arrested after being treated for her injuries. A records check also discovered she had a suspended drivers' license and was on probation for numerous felony convictions.
Notably, as reported here in July, Ausin Smusz was arrested after a swat team raided a home on Stewart Street. He was charged with several felony counts, including maintaining a drug house.