Sonora Hit And Run Suspect Arrested In Murphys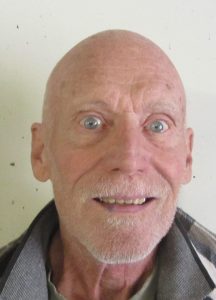 Louis Page

View Photos
Sonora, CA — A man wanted by the Sonora Police Department for striking a pedestrian with his car has been located in a neighboring county.
We reported previously that 76-year-old Louis Page of Valley Springs was sought for allegedly hitting a pedestrian, 30-year-old Jessica Williams of Jamestown, in a crosswalk on October 18. It happened at the intersection of North Washington Street and Elkin Street, as Page was turning his silver Honda sedan onto Elkin Street.
The Police Department reports that Page stopped momentarily and asked Williams if she was okay, but then fled the scene when several witnesses mentioned contacting law enforcement.
Yesterday an employee at a café in Murphys noticed Page inside and called the Sonora Police Department. A Calaveras County Sheriff's deputy initially responded and detained Page until a SPD officer could arrive. Police  Chief Mark Stinson reports that Page readily admitted to the crime, and claimed he left the scene because he could not find a place to pull over his vehicle. Page was arrested and transported to Tuolumne County Jail on a felony charge of hit and run.