Brown Signs Bill To Keep Drones From Emergency Zones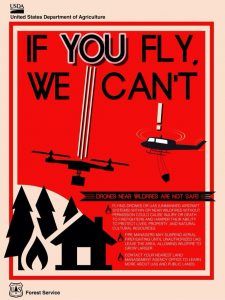 No Drones Signs

View Photos
Sacramento, CA — A bill authored by Republican Senator Ted Gaines is designed to help firefighters and emergency first responders.
SB 807 grants civil immunity to emergency responders that damage an unmanned aircraft during the course of firefighting, air ambulance or search and rescue operations. The bill comes in response to a high number of statewide reports about aircraft being grounded due to drones flying near wildfires and emergency response areas. After gaining support in both the Senate and Assembly, Governor Jerry Brown placed his signature on the legislation.
Gaines says, "These are life and death situations where a single delay can lead to a tragedy. This bill will help ensure our skies are protected. People can replace drones, but we can't replace a life. Public safety should be our absolute number one priority."
Gaines represented Calaveras County in  the Senate prior to redistricting in 2010.