Investigators Respond To Deadly Early Morning Shooting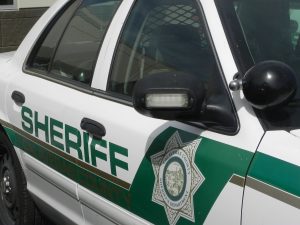 Calaveras County Sheriff

View Photos
San Andreas, CA — An early Friday morning shooting at a residence in Wilseyville has resulted in a death, according to Calaveras County Sheriff's officials.
According to Sgt. Anthony Eberhardt, deputies were dispatched and arrived onscene around 5:15. He shares, "Deputies responded to 2900 block of Oak Haven Lane in Wilseyville, for a report of a shooting. Deputies learned that a resident shot a male subject, who allegedly refused to leave and confronted the residents outside of the home. The subject succumbed to his injuries at the scene."
Sgt. Eberhardt says investigators are now delving into the motive for the shooting and other case details. He also adds that, in addition to this latest case, investigators are also busily working on making arrests in connection to an armed robbery of $19,000 worth of marijuana plants from a San Andreas grow August 30, as reported here, and that details on that case should shortly be forthcoming.