Woman Accused Of Igniting Willow Fire Due Back In Court Monday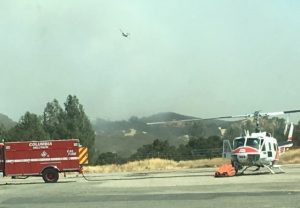 Willow Fire

View Photos
San Andreas, CA — A Monday preliminary hearing is slated for a West Point woman who allegedly sparked the Willow Fire with her car while high on pot and pills.
As reported here, the 450-acre blaze sparked early Sunday afternoon Sept. 1 on Mountain Ranch Road in San Andreas near Willow Creek Road. It burned a home in the 2400 block of Willow Creek and 450 acres of forest lands before being contained three days later.
Rene Ilene Hogan, 44, remains in the Calaveras County Jail on a $132,500 bail. She requested and was assigned as a public defender Richard A. Ciummo & Associates and has entered "not guilty" pleas on all of the charges filed against her. She is ordered to appear in Calaveras County Superior Court Monday at 9 a.m.
Among the felonies are one count of recklessly causing fire to an inhabited structure and eight counts of recklessly causing fire to a structure or forest lands, with an enhanced special circumstances charge she has additionally denied. She also faces misdemeanor counts of second-offense driving while under the influence of a drug and with a suspended license.
According to CAL Fire officials and police reports, Hogan ignited the Willow Fire while driving a car with a flat tire that had worn down to the rim, causing sparks that ignited several fires along the road as well as in her car. Officials credit several nearby witnesses and a motorist who was able to drive around her, forcing her to stop, after which he was able to pull her from the burning vehicle.