Plan Being Developed For Additional Standard Sports Fields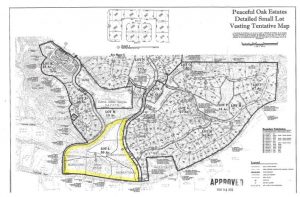 Location Of Planned Recreation Facilities In Standard

View Photos
Standard, CA — A meeting is coming up next month to gain input on what the community would like to see in regards to expanded athletic facilities on Standard Road.
We reported earlier this month that the county is hoping to receive competitive grant funding up to $1-million available through the California Youth Soccer and Recreation Development Program.
A 50 acre parcel, located at the intersection of Tuolumne Road and Standard Road, directly across from Standard Park, is where the county would potentially like to add fields/facilities. The land was set aside for recreational use as part of the Peaceful Oaks Estates Subdivision tentative map approved in 2010. Sierra Pacific Industries is the land owner and will turn over the property for public use once houses are built. That said, SPI has expressed a willingness to sign a land tenure agreement with the county in support of this particular grant application.
Under the grant rules, Tuolumne County Deputy CAO Maureen Frank says the projects are limited to soccer fields, basketball courts or baseball fields. The county has hired an engineering firm to oversee the development of a conceptual master plan. Officials will present generic ideas at the upcoming meeting in which the public can "comment on, and build upon."
Following the public meeting, plans will be further developed, and on October 18th the concept will go before the Board of Supervisors. The grant application would then be submitted to the state by November 1st.
The upcoming public meeting is September 13 from 5:30pm – 7:30pm in the Tuolumne County Board of Supervisors chambers at 2 S. Green Street. It is open to anyone interested.