Fatality At Saddle Creek Resort Related To Drug Arrest?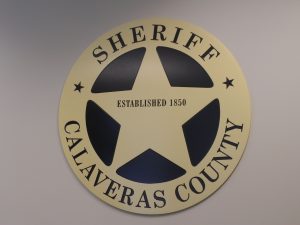 Sheriff Calaveras County

View Photos
Copperopolis, CA — A body discovered near an equestrian trail by Saddle Creek Resort, in Copperopolis, may be tied to a drugs for sale bust by Tuolumne County deputies this past weekend.
According to Calaveras County Deputy Coroner Keith Rosa, autopsy results are pending for Roy Lynn Taliaferro, 52, who was discovered in a field by an equestrian trail early Sunday morning about a third of a mile north of Rocky Ridge Court. The Coroner's Office responded to the scene around 9 a.m., Rosa states, adding that the driver's license belonging to Taliaferro gave his residence as a Valley Springs address.
Calaveras County Sheriff Rick DiBasilio says his department was called out Saturday evening in the 11 o'clock hour to assist with a residence search warrant in the 3000 block of Little John Road that was served by the Tuolumne County Sheriff's Office.
Earlier that day, following a Sonora traffic stop that resulted in felony drugs for sale-related charges against Eric Richard Smith, 50, of Copperopolis and Kimberly Ann Hubbard, 41, of Jamestown, narcotics team detectives obtained the warrant in order to search Smith's home for more drugs.
As reported here, law enforcement officials discovered a man and a woman at the house, and subsequently arrested James Daniel West, 48, on a misdemeanor drug warrant out of Tuolumne County and for possession of methamphetamine for sale, due to evidence found in his room. Before containing the scene and contacting the pair, however, investigators reported seeing a man flee from a detached garage into a nearby field, which was in the area of where Taliaferro's body was found the following morning.