Lakes Fire Grows In Yosemite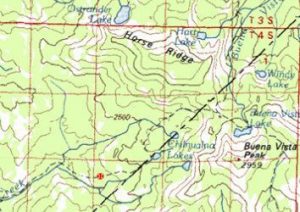 Yosemite Fire near Chilnualna Lakes

View Photos
Yosemite, CA – Yosemite National Park fire officials have been monitoring the blaze, which is burning in Mariposa County near the Madera County border around 8000 feet in elevation, for two weeks now.
The flames broke out from a lightning strike near the Chilnualna Lakes area, between Turner Meadow and Buena Vista Peak. As previously reported on Jul 7, a crew hiked into the area and found a smoldering 3.2-acre fire. This week, crews went back into the area. They found the flames had spread to 15.3 acres with the most activity on the northeast and southwest edges of the fire, due to the slope and wind alignment. Yosemite has estimated the growth potential to be high.
There are no immediate threats to the area or the hiking trail.