Record Holiday Travel But No Rise In Mother Lode Traffic Troubles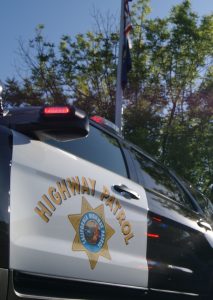 CHP patrol car

View Photos
The CHP has released its numbers related to infractions on the Mother Lode's highways during the Independence Day weekend.
As previously reported, AAA had predicted that it would be the busiest Fourth of July travel weekend in California since 2002, with projected travel to roll up by 1.2 percent  thanks to the improving economy, lower gas prices, and Monday being the 4th.
In Tuolumne County, there were seven traffic collisions with minor injuries and property damage. Additionally, there were four DUI arrests. Officer Nick Norton indicates that is the status quo from last year. He adds, "We brought some extra officers in on the 4th to help expedite with traffic getting out of town and it wasn't really bad — it was pretty smooth with people understanding it was a busy travel day — and didn't create a big problem."
Calaveras County counted three arrests, two for DUI and one for possession of a controlled substance. There were six accidents and 62 citations issued, most for speeding.  On July 4th a Sobriety/Driver License Checkpoint was conducted in San Andreas along Highway 49 from 7 p.m. to 12:00 am. Officer Rebecca Myers states, "A total of 481 vehicles were screened and fortunately everyone was driving sober. Unfortunately, 3 people received citations for driving on a suspended license and 1 person for driving unlicensed."
The maximum enforcement period began Friday evening and continued through late Monday.