Second Offense DUI Driver Draws 28-year Murder Sentence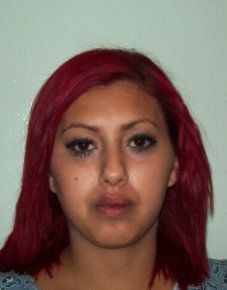 Brenda Barrera, booking photo

View Photos
Sonora, CA — A woman with a previous DUI conviction who caused a fatal DUI collision near Jamestown has been handed a near-maximum prison sentence of 28 years to life.
According to Tuolumne County Assistant District Attorney Eric Hovatter, who prosecuted the case, Brenda Barrera, 28, of Modesto, was sentenced by Judge Donald Segerstrom. She faced a maximum of 31 years to life.
Back on March 4, following a six-day trial, the jury took just three hours to return guilty verdicts on charges of second-degree murder and DUI causing great bodily injury, stemming from a head-on collision on Highway 108/120 near La Grange Road. As reported here, a 78-year-old man was pronounced dead at the scene of the roll-over crash; his 69-year-old wife and two other elderly passengers all suffered numerous broken bones, requiring airlifts to hospitals for treatment.
District Attorney Laura Krieg shared with Clarke Broadcasting that her office actively sought to prosecute the case as what is known as a Watson murder, for which implied malice must be proven; specifically that Barrera, knowing the risks involved still continued to act in a manner that would put people at risk of death. Barerra, after being convicted of a DUI in 2014, signed a court document and initialed an advisement acknowledging that, if she was charged a second time for a DUI and someone was killed as a result, she could be charged with murder.
Calling attention to how bad Barrera's driving was just before the accident, as was captured on video by witnesses and used as evidence, the prosecution successfully argued that Barrera must have known that her conduct was dangerous to human life and to continue driving at her level of impairment showed conscious disregard.
The District Attorney's Office also highlighted that the defendant was well familiar with the two drugs — marijuana and Xanax — found in her system; and therefore, had to know how dangerous it was to drive while under their influence. Related evidence cited that Barrera was known to have smoked marijuana for seven years and would smoke it every day, if she could get it. Her boyfriend, whose vehicle Barrera was driving at the time of the DUI crash, had told CHP officers that she had used Xanax in the past.
As part of Barrera's sentence must be served at 85 percent and the other at 100 percent, Hovatter figures she will serve at least 26 years in prison before becoming eligible for parole, at which time she would be 54 years old.